No matter where we search and how progressive and how truthful is the information, there is a big chance that we become mislead even by those who genuinely are meaning well.
For example, we are being warned to convert our money. Go into crypto- currency. Accumulate gold and silver because this is what will hold its value.
Many truth seekers are warning us about the cyclic turn of events and how everything is just a repeat so do not trust the players, the change will be just a new cycle of a wheel that keeps repeating the past.
This way of analytical thinking is exactly what has made the defeat of the Cabal possible.
The Cabal was expecting the continuation of events and another spin of the wheel, ignoring the signs of a major change, and the change I am talking about is the shift of the frequency.
Since our reality is our brain's interpretation of frequencies that it receives or it produces, we can directly influence the outcome and the reality we want to experience.
The frequencies we are receiving are shifting our reality in accordance to the program we have been programmed with and the programs we have accepted, and the reality around us is the result of our brain's calculation and the consciousness of our physicality's expectation.
This consciousness of our physicality we have named our mind/ego.
The destruction of the Cabal has been achieved a year ago and from then until now, everything we are going through is being allowed to happen because this is not, an end of one cycle, this is an end of a game and before the new game starts, everything has to be mopped up, cleaned and cleansed so that the next game has a clean and fresh start.
We are the creators of this new game and we are not bringing any bad things from the past into the new creation.
Since money was invented to enslave us, this is the first thing that will not be manifested in the new game, so do not get bent over trying to find the most perfect solution, the best investment.
I am not concerned about the future. I am focusing on today, right now about what to do and how to help because the change is hard on all of us.
The physical signs of a dramatic change in progress are all around us but we are too concerned with whom to punish and how to prepare for the future that we ignore to understand.
One place to go and learn about the physical changes that are now occurring is on the Griffin Chicken Youtube channel.
Now it is not the time to elaborate about the past, to argue about the shape of our reality being it a globe or a plate.
We are being divided in as many fractions as possible so that we do not connect consciously and raise our frequency allowing the shift to take place.
Wake up, open your eyes, do not fall for the deception because you will be left behind. There is no more time left. Make up your mind and act, save yourself.
Not everything can be explained simply by observation and mistakenly, things are explained in the wrong way, but facts are the facts.
In the video cholesterol levels in the body are being related to the amount of cholesterol we consume and this is a mistake because the body will create cholesterol it needs no matter what we eat, be it fat, protein, or sugar/carbohydrate.
The truth is that a vegan diet is unhealthy because our robot was created to run on an animal program and not on a plant program. Those of you who are following my work know it well.
The reason I am pointing to those videos is that my friend Nathan sent me one and I find them refreshing.
The truth is being exposed although the technical parts are not exactly the way they are being presented.
Nobody knows the full truth while incarnated.
This is why I always remind you not to trust anything fully but your own experience and be opened to absorb all information so that your brain can do the calculation. The more information we have accepted, the closer to the truth we will get.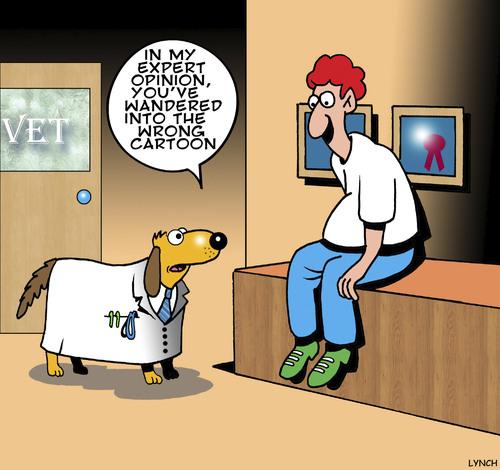 We have been indoctrinated to trust only what we can see and touch. Senses are being ignored as being subjective so they cannot be trusted.
"Do not trust your intuitions", we are being told, "that is a devil's work!"
Religion is supposed to be our connection to the spiritual world but instead, it has become a tool of enslavement. "If you do not embrace Christ, If you do not bow in front of God, if you do not accept Allah, you are lost, infidel, goyim… and you are evil and cannot be saved. God will banish you to Hell."
With such a frame of mind, we are lost. All those religions contribute to the division and were designed to divide people.
By those who are "connected" we are told not to eat meat. Eat only plants so that you do not hold your body down with bad karma.
"Plants have no feelings, this is why they are meant to be the food."
Anyone who thinks this way is more disconnected than they can imagine.
Now the skin color is back in play and even the most obvious and natural biology as the male and the female gender is scrutinized.
People are divided into 30 + genders that hate each other but talk about unity under the banner of a rainbow.
Are your eyes open, can you see?
Is your mind opened, are you able to absorb and evaluate?
If not, the truth will literary blow your mind because you will not be able to accept it.
The bubble is about to burst and the flood of truth is going to be spilled.
Prepare yourselves for a time of grand confusion and despair.
Some people have already started with the process of awakening (to the truth), and have a hard time coping with it.
Why?
Because they are trying to hold onto what they are familiar with and are afraid of the new since it is unknown.
Fear is what creates discomfort and pain.
The only way to conquer fear is to have faith.
Sit comfortably, take a deep breath and exhale slowly focusing your mind on relaxation.
Leave problems to the creator, and have faith, because the creator never means you harm.
Ultimately, the creator is YOU.
Love and light to us all.