I will be posting a paragraph by paragraph and if I get cut off, you can read the rest on :
http://www.selfhealersclub.com
In my last article which was about amputations of necrotic limbs where the necrosis was the result of a poor blood articulation which is wrongly labeled as a "complication" of diabetes, I have showed you why it is wrong to blame diabetes since the diabetes is just a symptom-triggered by the blood's toxicity further exacerbated by the presence of high levels of glucose in the blood.
Whenever we are talking about some chronic disease, we are actually talking about a symptom of ill health and we never talk about its cause.
Why is this so?
Just a short Internet search will answer this question.
There is not a single chronic health problem for which our glorified scientists know the cause.
All that they know are the anomalies they see and those are called the symptoms as they are the result of the same unidentified culprit.
The question remains, what is this culprit that causes all those different symptoms to appear?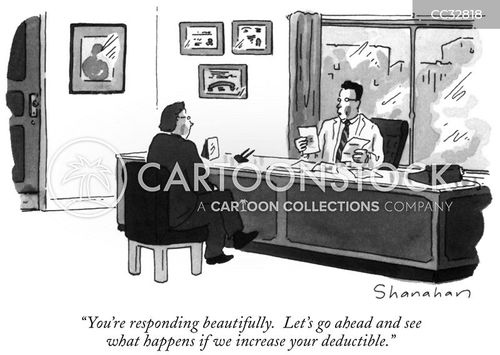 It does not take a genius to figure out that there has to be a connection between what we ingest and the way we feel afterward.
This is why it is surprising that we do not learn more about digestion while we are studying medicine.
Actually, the worse person to ask about what to eat is the medical doctor.
It gets even worse when it comes to beverages.
Doctors know nothing about properties of water and they often refer to it simply as a liquid. You have to have more "liquids daily," they say.
To our health professionals tea, coffee, beer, and energy drink are just about the same as far as the hydration goes.
You, my brothers and sisters, know better and this is why you know how to keep yourselves healthy.
In this article, we are going to explore two so-called separate diseases that have amazingly similar symptoms.
One is CFS (chronic fatigue syndrome, also called myalgic encephalomyelitis), and the other is Fibromyalgia.
I have explained that what we call disease is nothing more than a bunch of symptoms that characterize certain health problem. This means that the disease itself is nothing more than a symptom itself.
Knowing this, let us look into what we are told about what symptoms characterize the CFS:
Muscle and joint pain
Insomnia
Headaches
Problem thinking, remembering and concentrating on some task
Flu-like symptoms (nausea, diarrhea, fever, body pain…)
Irregular heartbeat
A sore throat ( the glands do not have to be swollen)
Now let us see what are the symptoms of Fibromyalgia:
Muscle and joint pain (all over the body)
Insomnia
Headaches
Problem thinking, remembering, and focussing on the task
Flue-like symptoms (nausea, diarrhea, fever, body pain…)
Irritable bowel syndrome
Fatigue
Stiffness.
As you can see, the symptoms are the same.
Fatigue and stiffness will occur in people with CFS as well although they have not been mentioned above.
We are told that the major difference between these two "different" diseases is that with Fibromyalgia the major factor is the pain level and the characteristic factor of CFS is "less pain".
Great, and what about the culprit?
What is the cause of CFS and what causes Fibromyalgia?
The answer to both questions is, culprit unknown.
To be able to maintain a handle on this and appear authoritative, doctors say that there are some diseases that may lead to the development of the above-mentioned diseases such as are:
Immune system problems (an autoimmune disease)
Hormonal imbalances
Genetic (family related)
Infection (any bug can be the trigger)
And those bozos call themselves experts, doctors of medicine?
They call themselves the authority on health and we have to listen to them and obey their instructions.
You, my family, know that the flu-like symptoms are symptoms of blood cleansing.
All of the other symptoms are symptoms of increased toxicity when the body is prevented from cleansing.
This is why every chronic disease starts with some kind of pain as the bodies response to the cellular acidity. Then, under the doctors care things start developing into a chronic problem.
Since medicines prevent cellular hydration, no cellular cleansing can be achieved and as the cells become more and more toxic, the body tries to maneuver and function the best it can. To do so, it has to alter some functions to be able to adapt itself to this ever-increasing toxic environment.
Those changes we call symptoms or diseases, and yes, they are achieved through changes of gene expression so you can say that they are gene influenced but not received through a faulty gene of our parents.
Many people were laughing when I was telling them that there is only one way to heal the body naturally through the correct diet and that there is one protocol that will help the body to heal. No matter what the symptom/disease is called.
This is why the Self Healers Protocol was created and the only reason why some people do not heal while being on this protocol is when they make errors or they have deep-rooted emotional blockages that have to be released before cellular hydration can be established.
Another article Mark sent me, talks about a prominent genetic scientist whose son is suffering from CFS and whose health is deteriorating.
https://edition.cnn.com/2019/05/12/health/stanford-geneticist-chronic-fatigue-syndrome-trnd/index.html
It is a shame when people suffer unnecessarily and the people of influence remain trapped in darkness unable to think clearly and help even their loved ones.
Please, do not wait for some symptom to strike.
Start following the Self Healers Protocol, cleanse, heal, and rejuvenate your body.
If you suffer from some chronic disease, contact me and I will lead you to health and if the problem is complicated by some hidden emotional problem, come and visit us here in Peru.
We will help you to unblock your energy pathways and set you on the road of recovery.